Water is often an over looked item when first starting out in disaster preparedness. Unless you have the unfortunate circumstance to live in South Africa where a country wide shortage of water is fast approaching. Food is often the first thing that comes to mind. Just stock some extra cans of beans and some crackers and rice and you'll make for a decent time. However water, especially if you have a freeze dried food stock, is indispensable. But where do you get it from if the pipes run dry or become contaminated like in Flint MI?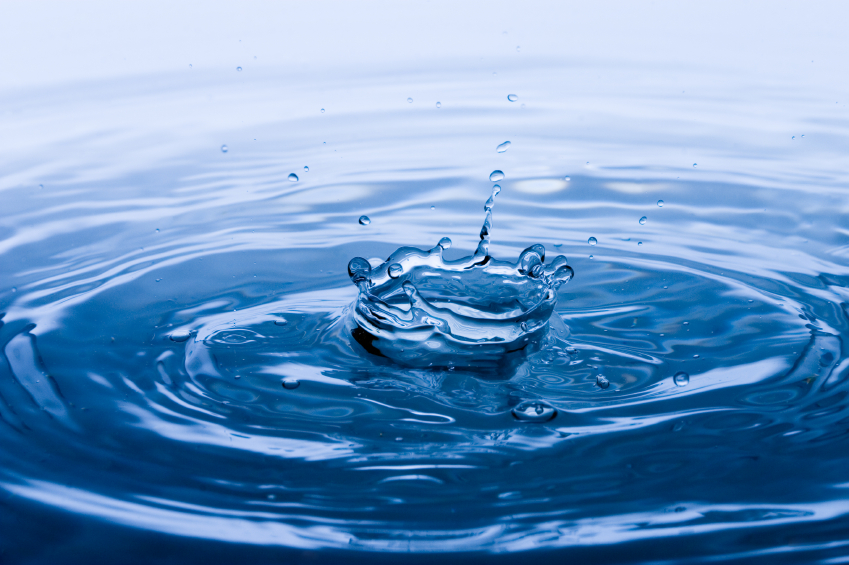 Well if you live in the country and have a stream near by you might be good. But if your in the city and there is a creek be extra careful, who knows what has been dumped in there. Picher OK has become a ghost town due to the mining practices of the earlier days and the ground water along with the streams have become contaminated. The water now causes chemical burns to those who swam in them never mind drink it.
Ideally, water barrels are a good way to go. If they are going to be in direct sunlight, make sure they are the dark blue or even black ones to reduce the risk algae growing in them. If they are out of direct sunlight they can be white. The advantage with those is you can see where the water level is as without having to open them up or tap on them and guess.
The next way, is rain water. In some states it is illegal to collect rain water, but in a disaster situation, especially if it is for a prolonged period of time, you do what you must. And more can fall from the sky than you think. In a 1 sq. ft. area, 1 inch of rain yields half a gallon (.62 gallons to be exact) which is a days worth of drinking water for one person!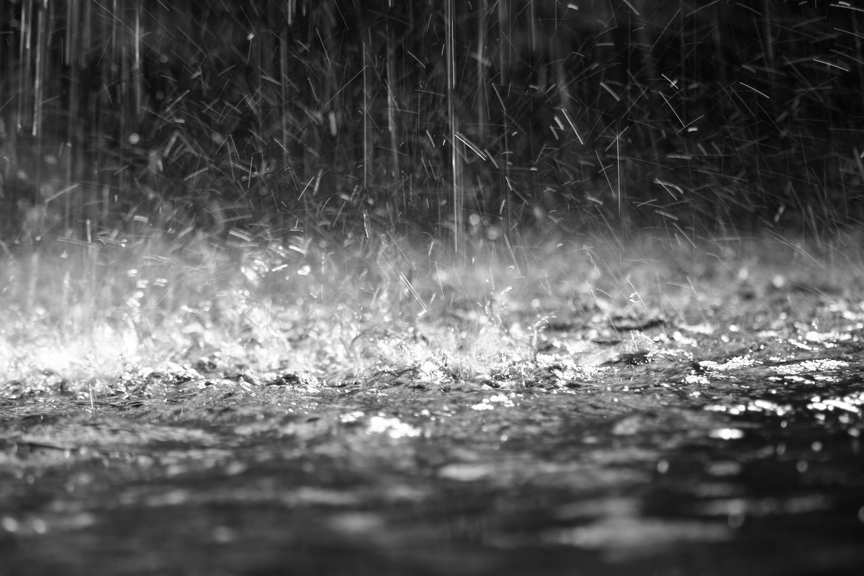 Now and inch is a lot of water, so lets be more real and say just a quarter on an inch, all you need still is 4 square foot area to get a days worth of water. Let's say you just have a deck, and you have a 10X10 foot good solid tarp. You can spread that out fold it in at the middle into a capture system to collect rain. Let's say the total square footage is 90 sq. ft. with the angled fold, and it rains only a tenth of an inch. Because we know that 1 inch on 1 sq. ft. gives .62 gallons, the math looks like this. But what do you collect it in? Well you could use a bucket, but a glass jug is ideal. I personally use 1 gallon glass apple juice jugs. Shop around, you might be lucky and find them. Ironically enough, I found them empty for $8.99 USD. We bought one, then later on found in another store some good apple juice in the jug for $6.99 USD. So we've been getting those. Cheaper and it has juice! Just make sure you clean them out good before use and storage.
.062 gallons of rain per sq. ft. X 90 sq. ft. = 5.58 gallons! If you're looking for your 8 cups a day, that is 11 days of water with not a lot of rain and a tarp. There is one other place that people might over look which would turn into a potential life saver for you. Your roof. We've only been talking about small scale for now, but if you look to your roof, you might as well have a small pond on top of your home! If you need more motivation to keep those gutters clean, here it is.
Although metal roofs are better, it can work with any roof, asphalt shingles do have chemicals and sediment so be sure you still have a good filter like Berkey or Alex Pure. I personally use the Alex Pure because it removes chemical like Fluoride and Chlorine and the taste is wonderful and I can say it works well. It also has a very high capacity of 5,000 gallons. (Thanks Alex!) Ready for a bit more math? Let's say you have a good size home of 1500 sq. ft. and only 1000 sq. ft. of the roof has a gutter you can work with to capture water. Well if only a tenth of an inch falls that would still give you 62 gallons! That is water for one person (drinking and hygiene) for two months! Or for a family of 4, two weeks on so little rain fall! And even in the desert you can get more rain than that.
It is good to be prepared, stored water is always a good idea, but if you start running low, you can look up, just not all the way to the sky, but a little lower to where the rain will hit. And this is just talking about drinking water, there is also water for cooking, washing cloths and the all important washing. Water is essential to life for everything, so know how to get it if in case of an emergency and treat it if necessary!
Follow me on Minds: